The beginning of the railroad
As you walk the quiet paths of Pioneer Bluffs sooner or later you will hear the the sound of a passing train.
The railroad tracks reached Matfield Green at the end of July 1923. Residents were so ecstatic they decided to have a party – and an estimated 3,000 people attended the party. The first train carrying roughly 1800 head of cattle arrived in Matfield during the spring of 1924. Trains delivering cattle to, or picking them up from, the Flint Hills were common until the 1960s. From Matfield, the track was laid to Cassoday and eventually to El Dorado. This line is now one of the busiest on the BNSF system, with more than 40 trains a day passing by on the bluff across the road.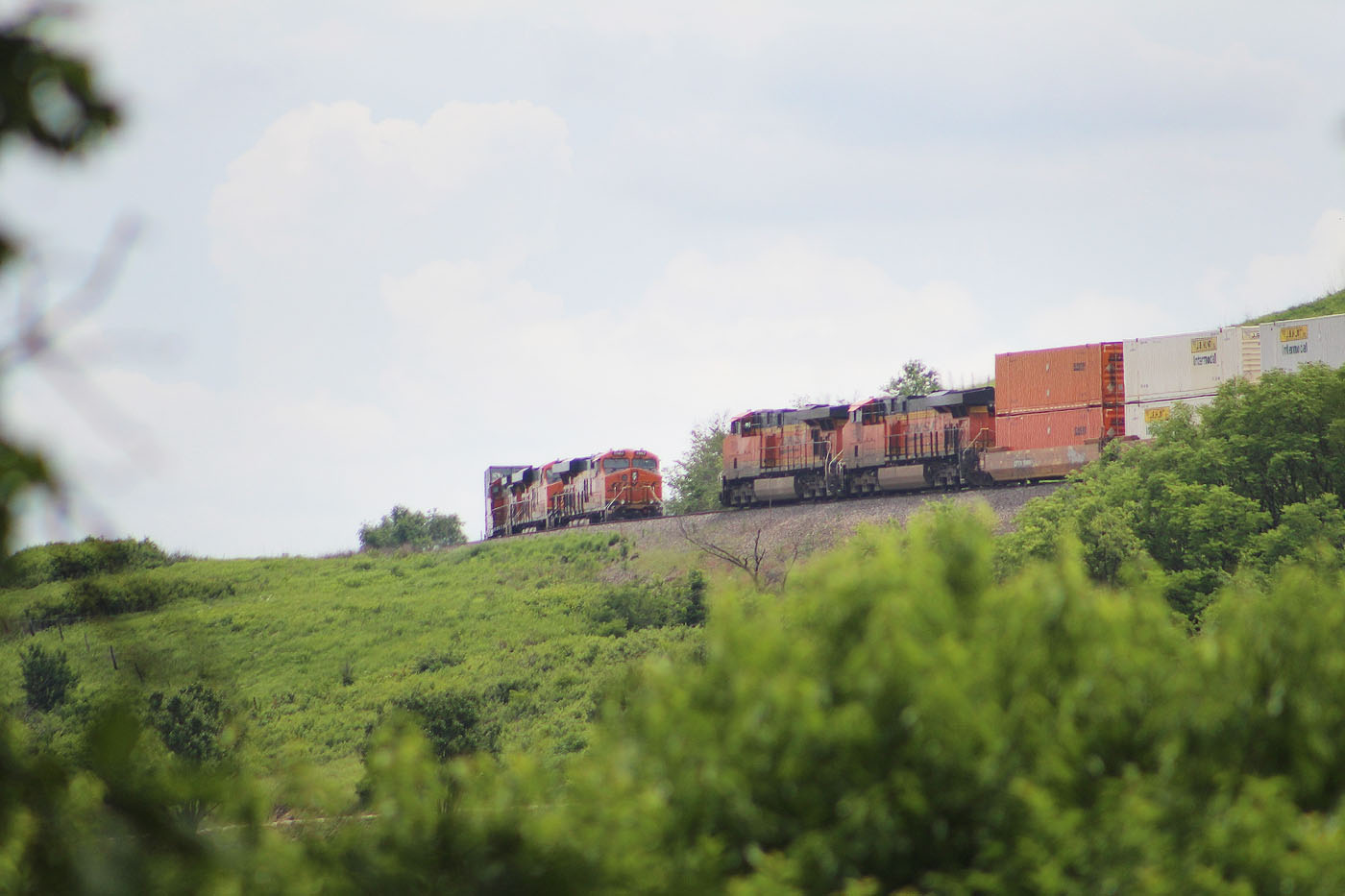 Train, from PB front porch by Ken Grochowsky