From Cattle and Railroads
By 1900 Texas cattle began arriving by train to graze the tallgrass prairie, heralding the age of the Transient Grazing Industry. Trains coming from Texas were required to stop in Oklahoma City to unload the cattle for feed and water. The arrival of hundreds of thousands of hungry cattle gave new life to dozens of Flint Hills communities, such as McFarland, Hymer, Cassoday, Council Grove, Bazaar, Clements, Elmdale, Eskridge, Aikman, Cedar Point, Beaumont, and Matfield Green. In each location, corrals (or stockyards) were built to handle the arrival and departure of all these animals. More cattle were shipped from Aikman, Cassoday, Matfield Green and Bazaar than from any other 25 mile stretch on the Santa Fe. In 1887 the Santa Fe's tracks reached Bazaar (just a few miles east of the 2010 Symphony in the Flint Hills concert site), and in the early 1900s Bazaar became the largest shipping point for cattle in the country. In some years more than 2,000 carloads of cattle came and went from its corrals… After more than sixty years of "romance" between Flint Hills cattle and railroads, change once again came to the Flint Hills. Beginning in the 1940s, better roads and bigger trucks fueled the transition from cattle trains to cattle trucks. In the 1940s, trucks hauled 1/3 of the cattle. By the early 1960s, trucks had nearly taken over. The ability of trucks to go into the pasture to load and unload cattle was, undeniably, a huge advantage for ranchers. And the colorful cattle drives between the railroad corrals and the ranch pastures became part of the storied history of the Flint Hills.
Cattle and Railroads – The Flint Hills Connection
By Phil Miller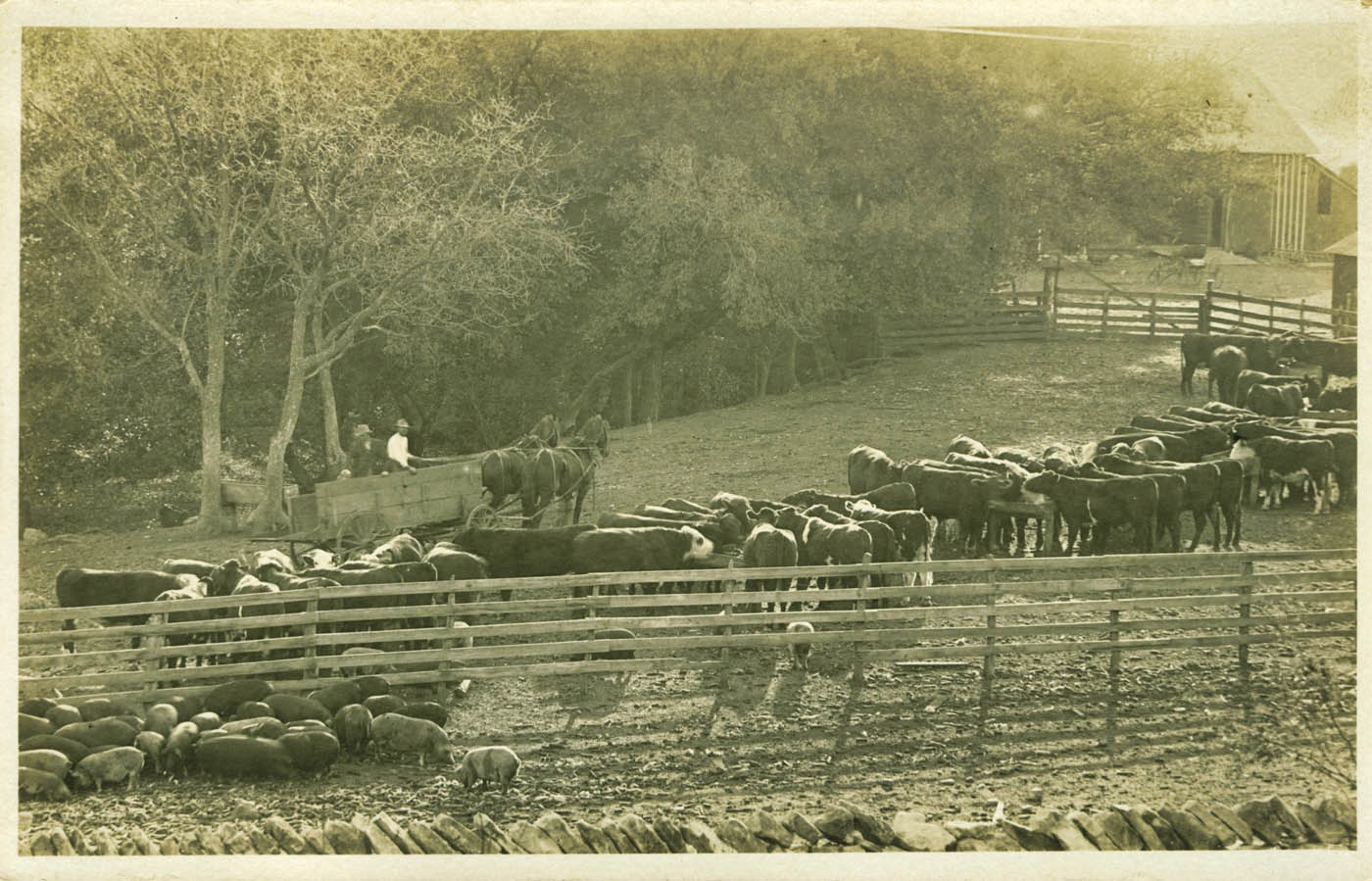 Cattle in the corral, just to the west of the loading ramp – 1909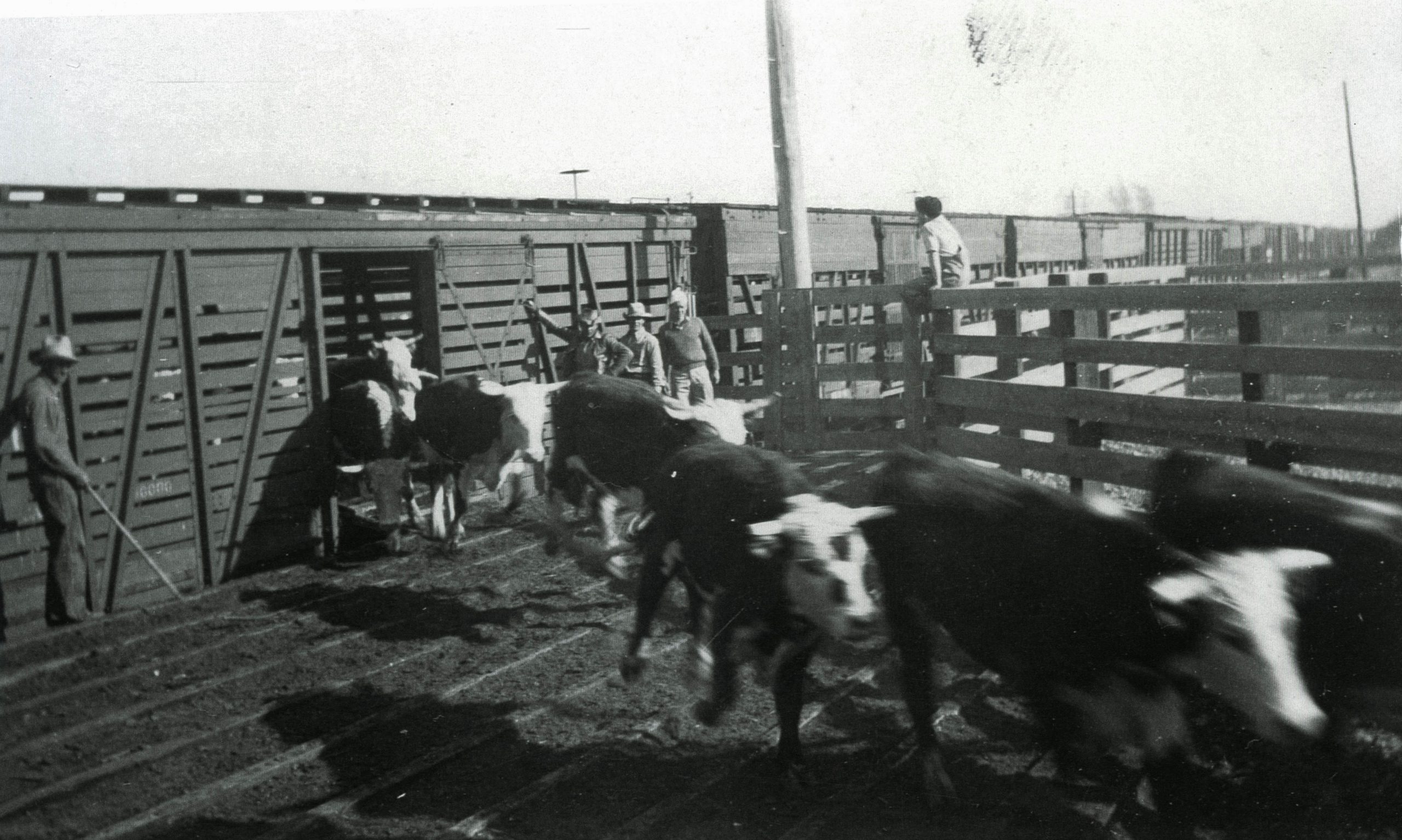 Unloading cattle from the train at Matfield Green, to be herded to local ranches.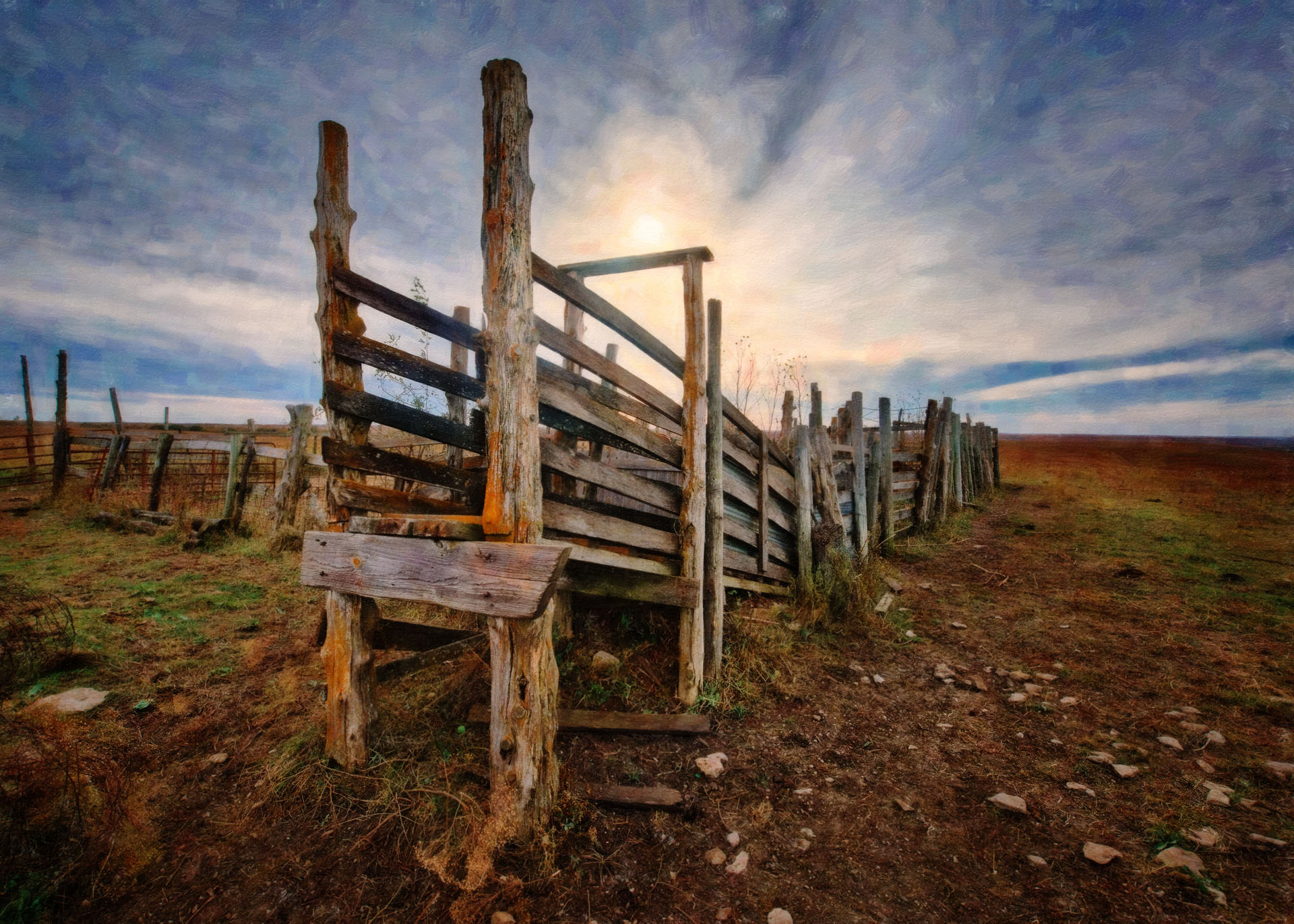 Wooden cattle chutes are common throughout the Flint HIlls, often constructed from whatever materials can be found in the environment. This rough wooden cattle chute was photographed in the Wabaunsee County Flint Hills.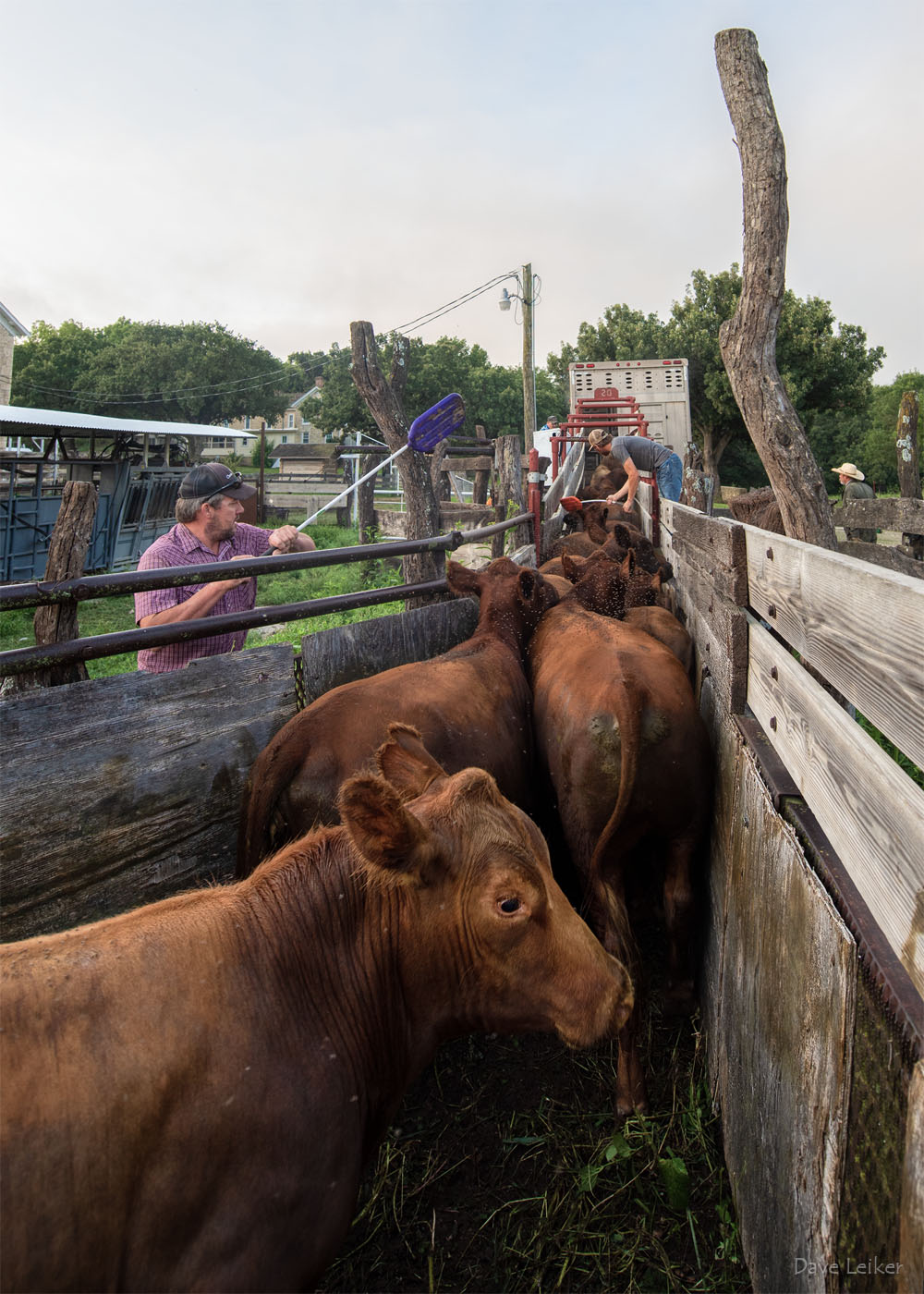 Cattle loading at the Sauble Ranch, 2017.