Charles, it's beautiful…
The Rogler family immigrated from Asch, Austria. "I will not give my sons to the Prussian Army," said John Rogler to his son Charles, at age 16. It was 1852. Charles was to sail to the New World, earn his own stake, and find his parents and four brothers and sisters a home where they could live in freedom.
Charles originally found work on a farm outside of Council Bluffs, Iowa. Eventually Charles and his good friend, Henry Brandley, decided to walk to Kansas to claim 160 acres of land under the Military Bounty Land Act. In 1859, they arrived in Chase County with everything they owned on their backs. They claimed their land and began to build their log cabin homes. Charles built his on Crocker Creek, along the Southfork of the Cottonwood River.
Charles wrote to his family in Austria, and they eventually came to the home Charles had built along Crocker Creek.
"It's not much." Charles said. "But I thought it'd do for a start."
"Charles, it's beautiful." Catherina, Charles' mother, said, when she saw the cabin.
Inside the leather-hinged door, she was proud of Charles' work. She watched John pace the main room, inspecting the clay-caulked walls, joints and corners. She saw pride in his eyes, too. Charles nervously scurried this way and that, showing it off. The main room had a puncheon floor, the other two (bedrooms) had dirt floors. The loft was large enough for the two girls to sleep comfortably, and the basement supplied a large storage area.
From Rogler family history, compiled by Helen Bortz
Log Cabin Living
What was it like to live in a primitive log cabin?  What other structures did early settlers use to survive?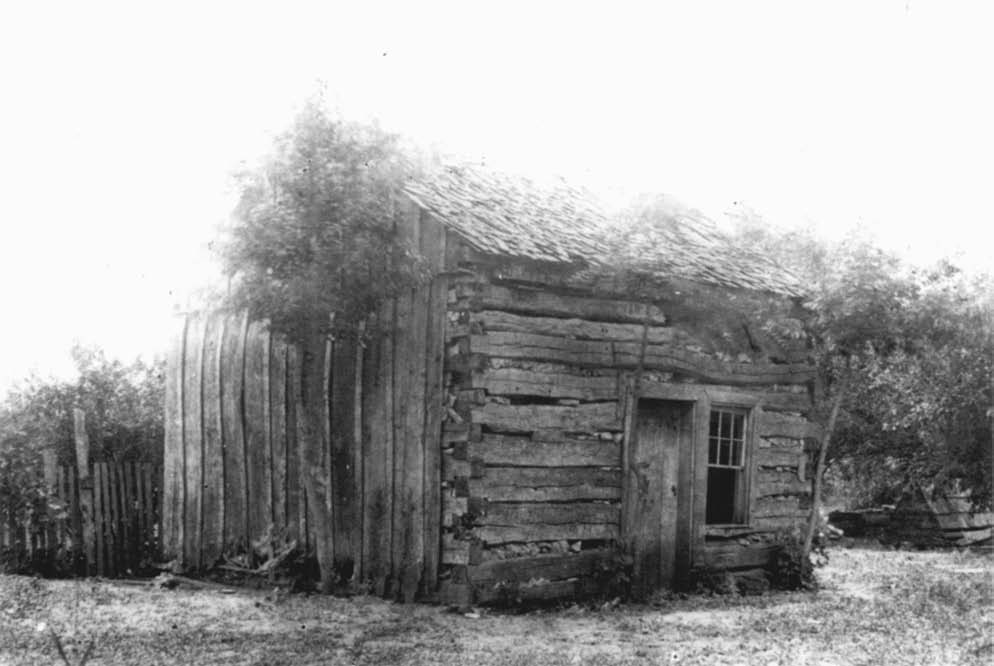 1859 – Said to be the original log cabin built by Charles Rogler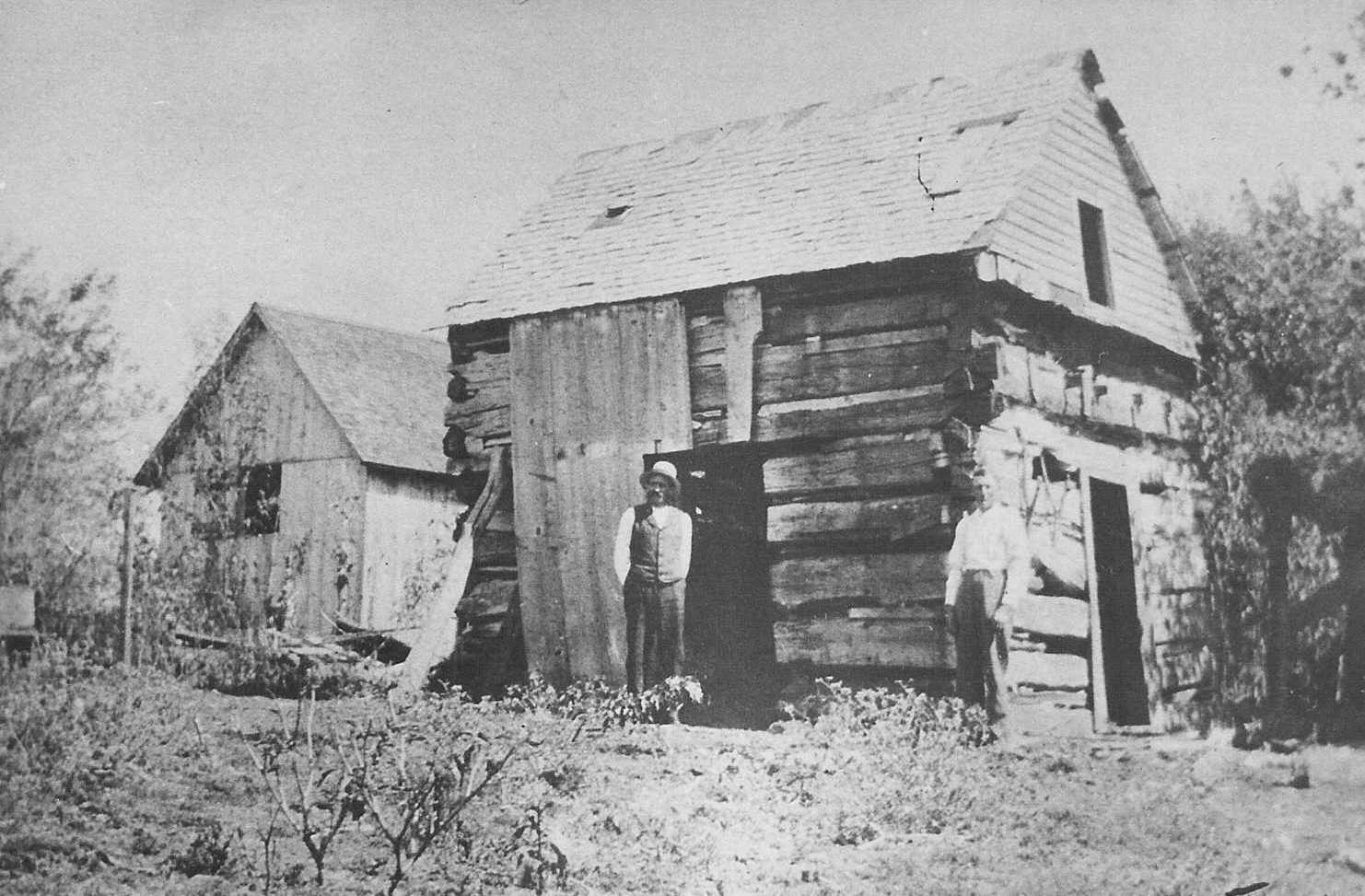 1862 – Earl Rogler and Nichol-Gosler in front of what may be the John Rogler cabin and homestead.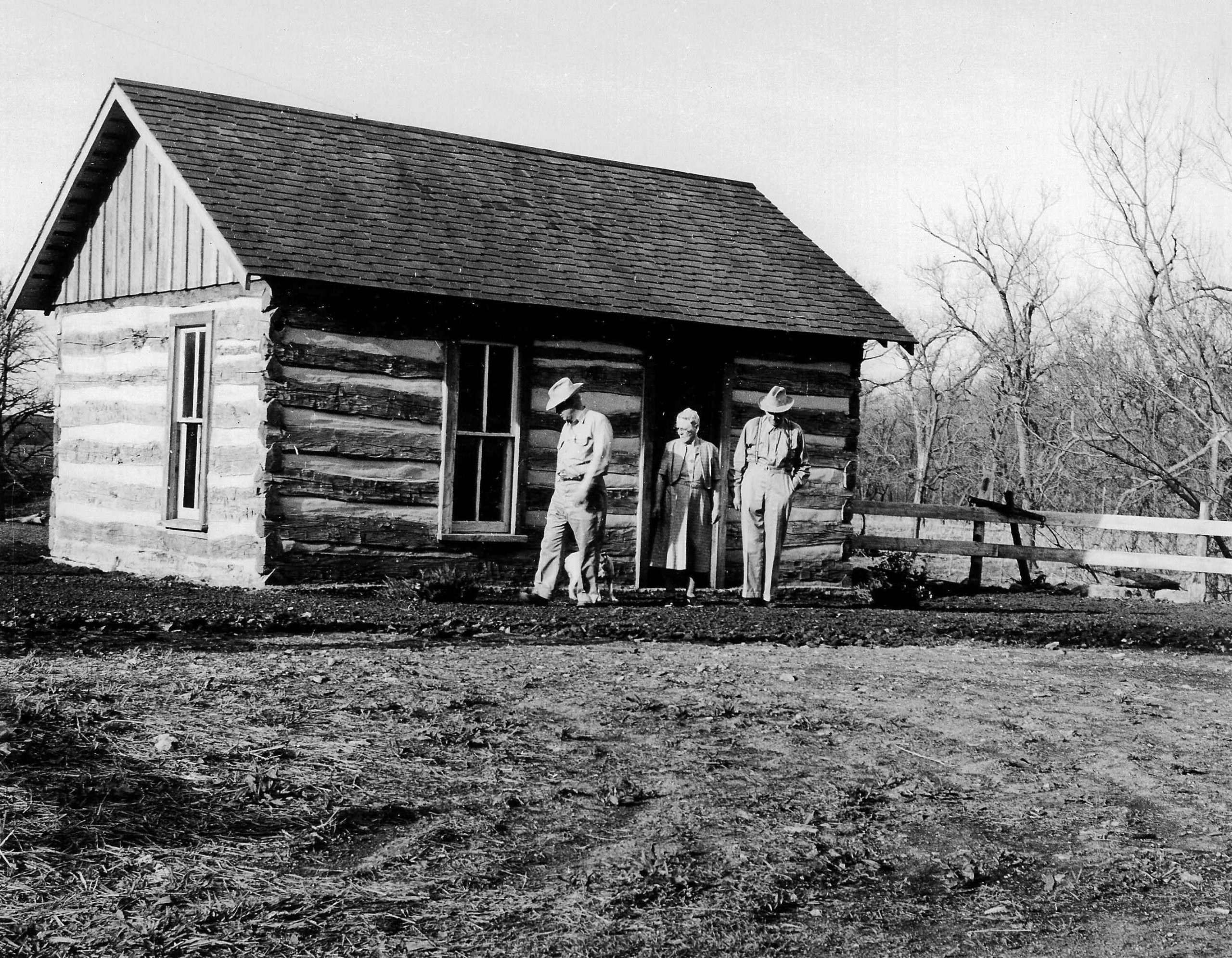 1960 – The Roglers inspect a log cabin moved in from another Rogler family's plot. The Commemorative Log Cabin was restored in 1960 from one of the original Rogler cabins built after the family settled in the area in 1859.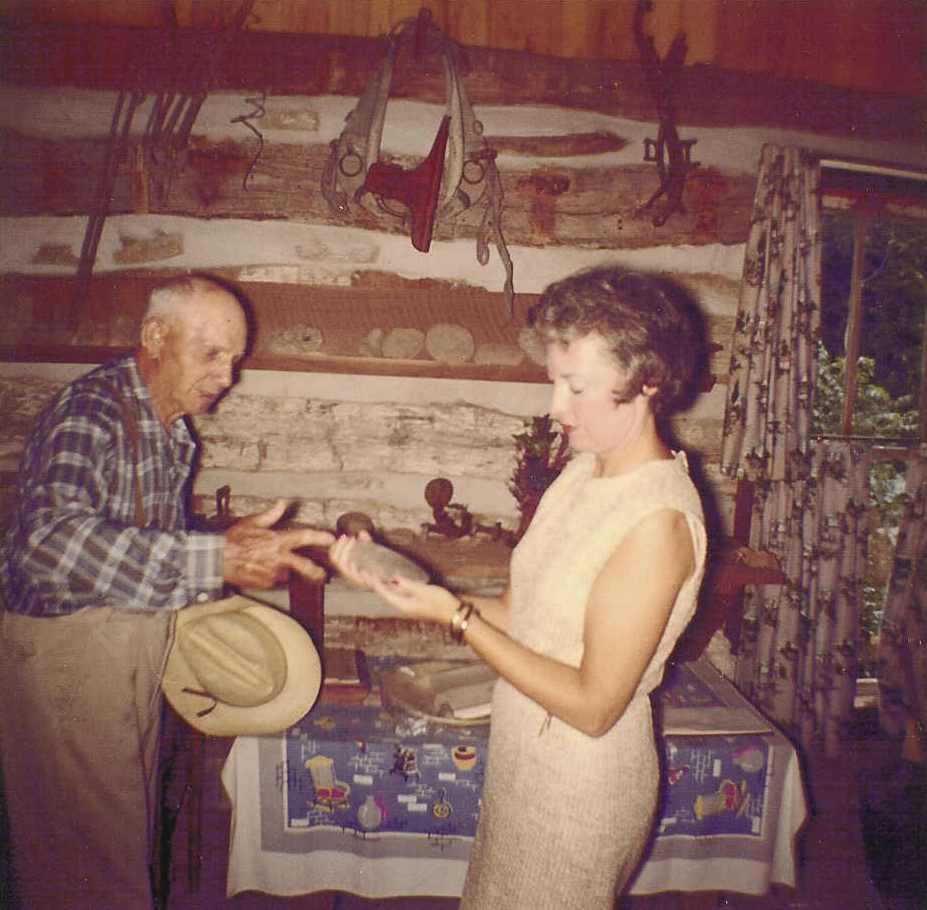 1963 – Henry Rogler and Jane Folsom in the cabin interior.