Remembering the Red Barn – 1872 to 2020
Timber-framed Barn
Commonly called "the old red barn", this may have been the oldest original structure at Pioneer Bluffs. The building had many reprieves from destruction over the years. It was rebuilt and restyled a few times and even moved from its original location to make space for a larger barn. The old red barn had a special character that set it apart, as one of the few remaining timber-framed barns built before the 1900s in Kansas. Wooden barns are disappearing across the prairie, giving way to more modern structures. Demolition and replacement is the most cost-effective and practical solution for farms and ranches.
During the summer of 2019 strong winds destroyed a large section of the barn's roof, accelerating deterioration of the entire structure. Steps were taken over past decades to keep it upright as long as possible but the aging beams and infrastructure were becoming too fragile.  The cost of renovation, with estimates approaching almost $300,000, was far beyond the financial means of our foundation.   To help keep our visitors safe and to avoid the indignity of continual decay the barn was taken down in June, 2020.  A few artifacts from the structure were saved and will be included in a future exhibit.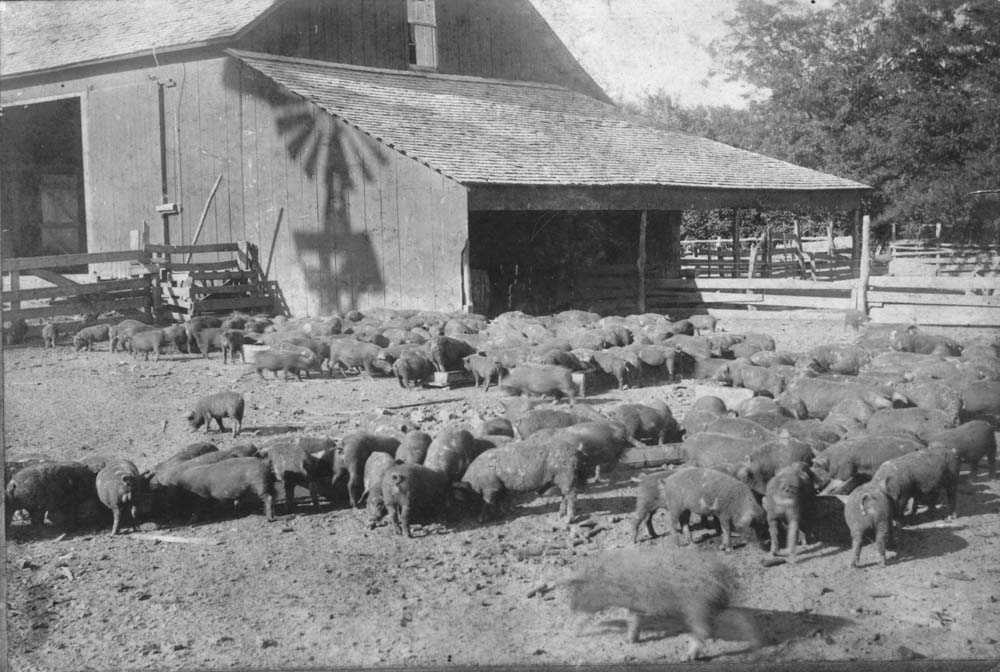 The old red barn and pigs, 1884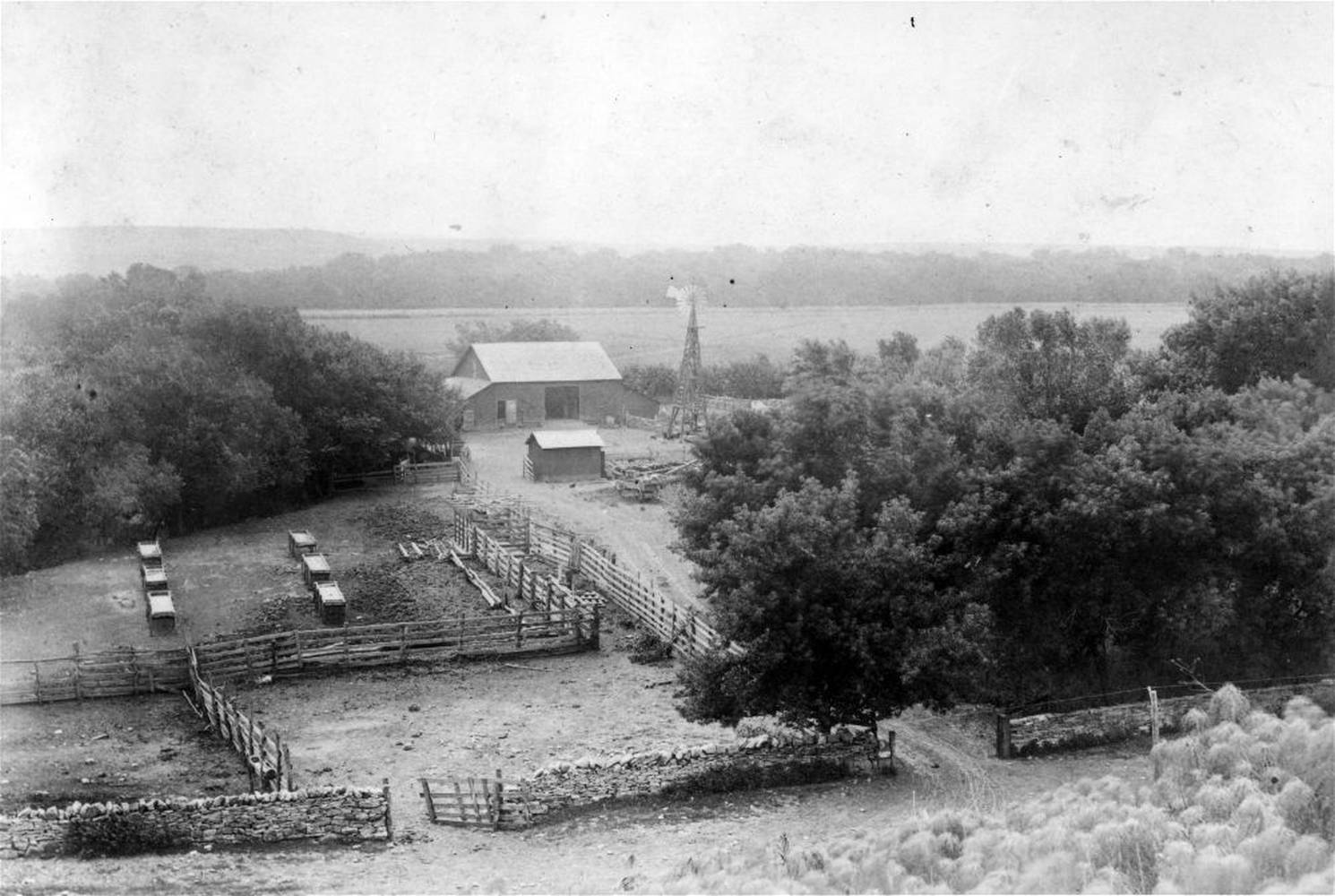 The red barn dominates the background in the 1902 photo of the ranch site.
Irene Rogler on horseback in front of the "old red barn"